It's hard to believe but #privchat — the Tuesday morning Twitter Privacy Chat — has been going on for almost a year. CDT, Privacy Camp, and EPIC have done a great job moderating, and the attendees are a great cross-section of the privacy and civil liberties community: non-profits, privacy-focused startups, academics, privacy professionals at large companies, and activists (hiiiii!).
So let's build on that success with a road trip, and bring the same kind of social networky goodness to Diaspora *!
If you're thinking that you don't have time for yet another social network, I feel your pain; the plan I'm suggesting only requires an hour of your time. Before we get there, though, I want to talk a bit about why I think it's worth doing.
Why Diaspora *?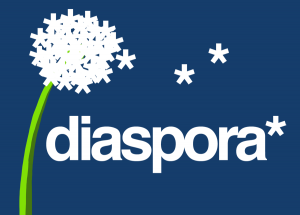 Diaspora shot to prominence last May, as four NYU undergrads raised money on Kickstarter for a distributed open-source privacy-friendly social network project just as a Facebook privacy storm kicked off. Good timing!
Eighteen months and $200,000 later, Sarah Mei and Yosem Companys have joined the core team, and there are dozens of public installations with tens of thousands of Diasporans. Liz Gannes' Diaspora Prepares to Launch Open Source network on All Things D and Not vaporware, not a Nigerian prince on the team's blog give an idea of the current status: an engineering team focused on getting to beta, a growing community, another round of fundraising in progress. Hanging out on Diaspora a lot for the last month, I've had interesting discussions with interesting people from across the world.
And one thing everybody that I've run into so far has in common:
They care about their privacy.
Comments Off

on Road trip! Bringing the #privchat community to Diaspora *