Originally posted on the TapestryMaker blog
Update, October 10: the proposal was accepted.  Yay!  And, thanks!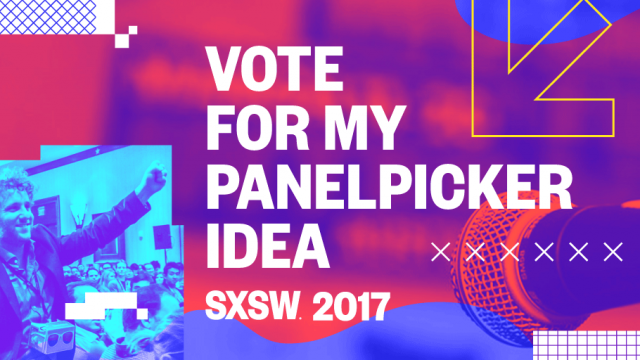 SXSW's "Panel Picker" opened for voting today, so it's a golden opportunity to check out the session Shireen Mitchell and I proposed on "Diversity-friendly software".  Voting counts for 30% of the score on a proposal, so if you're interested please vote for it – and pass it along!
Here's the description:
It's time for software to embrace differences (not just tolerate them), and see diversity as a strength. Most software today works best for people like the teams that create it, and embeds biases against women, African-Americans, Latinxs, LGBTAIQs, people with disabilities, and other marginalized groups – and it's even worse at the intersections. So the industry is primed for change. This session discusses current examples, "best practices" that teams can immediately leverage, and emerging ideas from projects that have focused heavily on diversity. We also discuss the challenges and how to overcome them – and chart a path to the future.
And here's a short video I did with some more information